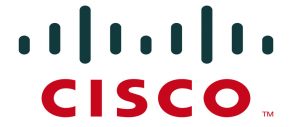 It's been a while since I purchased any stocks. Actually, it's been almost two years – my last purchase was in December 2015. And man oh man it feels good to be back in the game. Last week, I pulled the trigger and purchased 31 stocks of CSCO at a price of $32.21 for a total of $1008.46 (including commissions).
Short summary about the company from NASDAQ website:
Cisco (ticker symbol: CSCO) is the world's largest supplier of networking equipment and systems, playing an important role in a wide variety of computing fields. The company was founded in 1984 in San Francisco, California, by a pair of Stanford University computer engineers – Len Bosack and Sandy Lerner. The two named the company after a common nickname for San Francisco.
Routers, switches and other network systems still account for a significant proportion of Cisco's overall product offerings, but its portfolio has since expanded to include software services such as security and video conferencing. The company still largely targets businesses, but its Linksys access points and switches are a prominent part of the consumer market.
I recently made an analysis of tech stocks and decided that Cisco is looking the most attractive at the moment. The price increased slightly since the post but I think it was still worth investing to it. Time will tell how it goes. Company's price took a beating recently due to slowing revenue but I still believe in the company for the long run.
This purchase will increase my forward annual dividend income by $25,17 (31 (stocks) * 0.29 (per quarter) * 4 * 70% (after taxes)) if the dividend does not change. Actually, I hope for it to change and by change I mean increase. I believe that by adding up to the portfolio I can turn the dividend machine to a snowball that will keep on giving.
What do you think about this purchase? Do you have CSCO in your portfolio? Would you have chosen a different tech stock at the moment? Don't hesitate to leave a comment below.