It's been almost 6 months since my last blog post so I think it's about time to provide an update 🙂 We have been living in our new apartment for almost 5 months now and everything is going well and getting better. Unfortunately, that doesn't apply to me coming back to investing but I keep thinking about it and know that the day when I come back to it is getting nearer every day. However, we need some more time to get back to it.
Home Update
We are living quite comfortably in our new apartment already but there are still some investments needed. We are currently contributing ˜€1000 to it every month and I expect that we will still need to invest ˜€5000. This means that we'll be able to come back to investing in ˜5 months. The goalpost just keeps getting further ahead but one day we'll get there.
I am still tracking all of the expenses related to the apartment and this is how it looks like at the moment:
So far, we spent ˜€73k, out of which €18k were borrowed from the bank and are included in our mortgage. When I did this chart at the end of last year, I was expecting the final total to be €74.6k but of course the amount keeps getting bigger. I wouldn't be surprised that it ends up even higher but we'll see how it goes.
Biggest expenses were:
Down payment – €24.9k
Materials and payments to contractor – €27.9k
Kitchen + one closet (furniture part) – €6k
Some of the expenses still coming up:
Closet in the hall – ˜€2500;
2nd part for a sofa (already paid advance payment) – €612;
Lights – ˜€700;
Additional furniture – ˜€1300.
We can already live quite comfortably, so the expenses are not that urgent. Probably, we will buy some vacation before we fully complete the above list. We still haven't been to a vacation abroad since early 2018, so it would be really nice to get out there 🙂
Investing
While I said that we couldn't do any investing due to ongoing investments to the flat, I was trying to allocate at least a small amount for our future. Some small investments so far this year:
˜€800 contributed to ETFMatic account for our daughter. We had to withdraw the money when we bought the apartment, so I'm trying to fund it back as soon as possible;
€300 to investment account that are still in cash and waiting for more funds to initiate a purchase;
€100 to a platform called Rontgen. This is just to try out a local platform which does crowd investing to real estate objects.
The plan is to contribute at least €100-200 a month to investments at the moment and increase the amounts when possible.
Other Notable Things
Our daughter is approaching her 4th birthday and growing well. She keeps us busy with tantrums and pleasant experiences. Luckily, we usually capture only nice moments in photos so the moments when she drives us crazy are usually forgotten.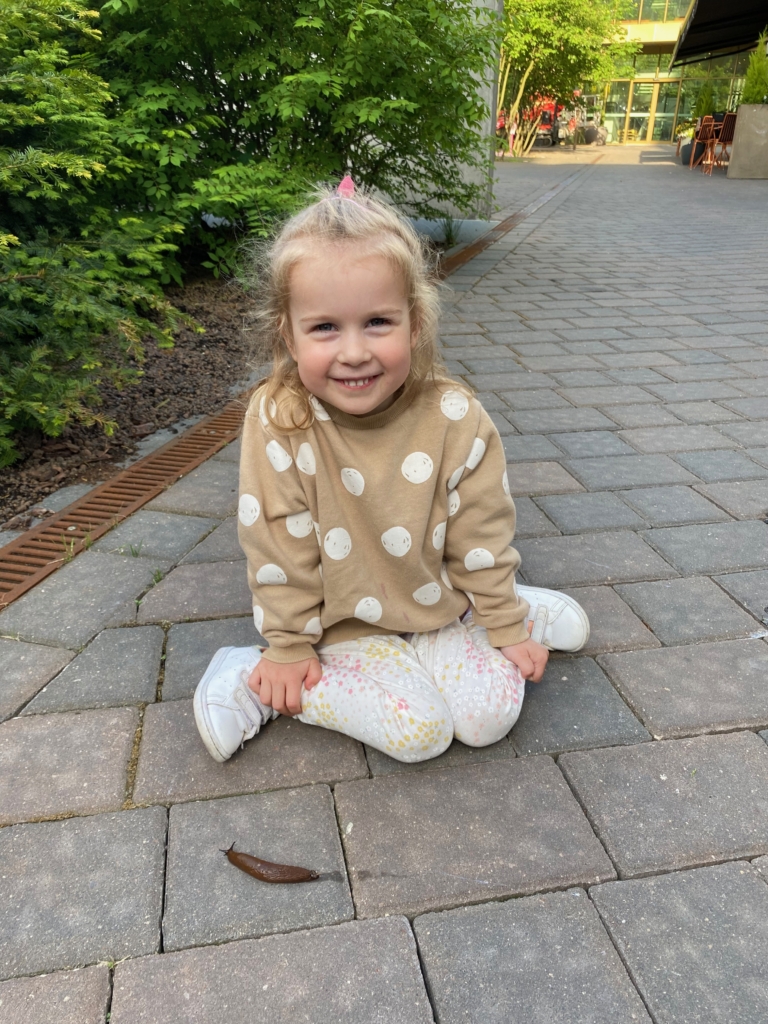 Other things that come to mind when I think about the last 6 months:
My wife has earned a promotion at her work and I'm very proud of her. She's one of the hardest working people I met, so she really deserved it.
I spent a couple of days volunteering this year (renovating an old sanatorium for children from Ukraine to live in). It was quite a rewarding experience to do something good so I would recommend it to anybody. I am planning to dedicate at least a day every month for some volunteering activities going forward.
I gained some weight (currently weighing 83-84kg, ˜+4kg compared to last year) and my physical condition is worse than it was a year ago. I'm trying to stay active with running and weight training but it could be better, especially in the nutrition front. Let's see how it looks when I publish my next post in the future.
I still didn't get back to triathlon yet, so this is postponed yet again.
I am behind schedule with reading. So far this year I finished 5 books. The challenge was to read 16 books this year so I need to catch up on this.
Looking Forward
As I am writing this post, our 2-week long vacation started. As a tradition, we are going to the Lithuanian seaside with some friends and the weather seems to be perfect for it.
I haven't been up to date with other bloggers in investing blogosphere lately but will try to catch up with some during the vacation, as it just keeps motivating me when I see other examples.
I have the itch to start investing and the day when we can do that is getting nearer. Hopefully, I will be able to share some more investing activities next time.
Until then, take care and have a nice summer! 🙂