At the beginning of 2018, I set some goals to myself. Well, it's already the last day of 2018, so let's see how many of them I managed to achieve.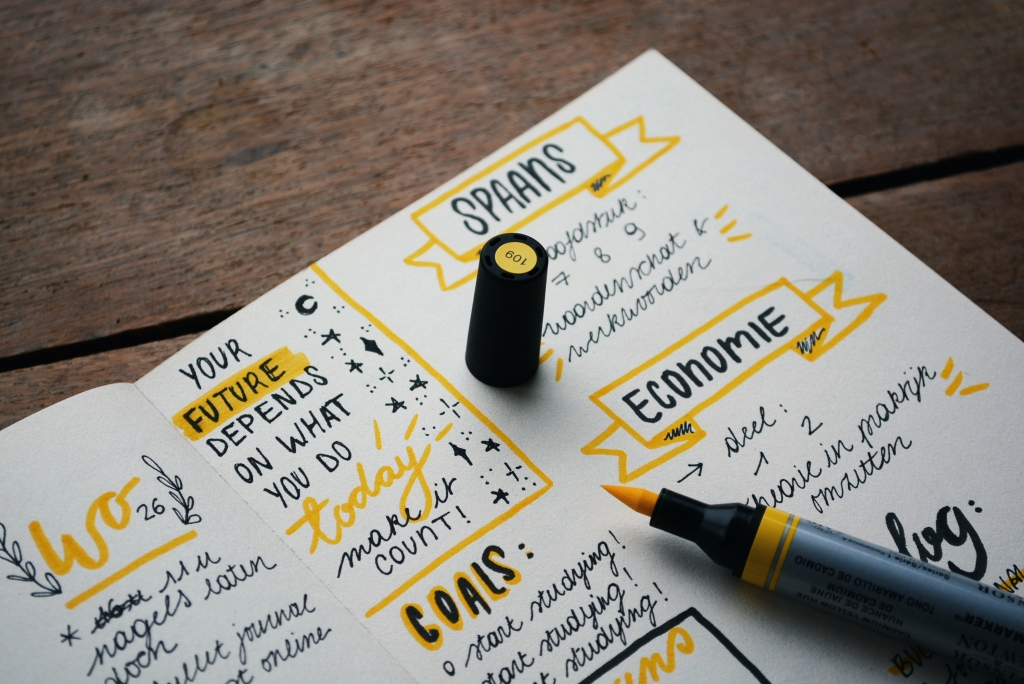 Financial Goals
Grow passive income portfolio to €11000; – on the 27th of December, my stocks portfolio was worth €9568 and my P2P lending portfolio stands at €666 at the moment. This puts the total value of the portfolio to €10234. During my last goals review at the beginning of October, I was pretty certain that I was not going to reach this goal. I was right but the bright side is that I came closer to the goal than I previously expected and I more than doubled my portfolio compared to this time last year when it was worth €4174. Status –

Failed

.
Receive €240 in passive income; – As I am writing this, my passive income for the year stands at €255.32 which means that I managed to reach this goal! Passive income was also more than 2x compared to what I achieved last year when I received €105. Status –

Completed

.
Start having a budget; – Starting from October, I am tracking our family's budget and I couldn't be happier for the decision to start doing so. It is already paying dividends, as somehow we are able to save and invest more money than we used to before. Status –

Completed

.
Fitness Goals
Run a marathon in 3:45; – I finished my marathon on the 9th of September and came close to my goal but haven't achieved it. I finished the marathon in 3:47:00 which is still a big improvement from last year when I finished marathon in 4:06:59. Even though I failed to complete this goal, it doesn't feel like a failure :). Status – 

Failed

.
Finish Lithuanian Triathlon Cup in top 50%; – The cup finished on the first of September and I can see the final results. I participated in 6 of the 7 races of the cup this year and I ended up on the 43th place out of 204 men in Olympic distance category. This means that I finished in top 22% of the field! There were some participants who only completed one or two races so I don't consider to be among strongest 22% of triathletes in Lithuania but that's another topic :). Status – 

Completed

;
Finish "Xtrasa" cup in top 40%; – This cup was over in Spring and I already had this in the bag when I reported my interim goals in May. I finished the cup in the 39th place out of 289 participants in men's category. This puts me in top 14% of the field so I am happy to say that the goal was reached. Status – 

Completed

.
Complete Half-Ironman distance triathlon; – The last fitness goal for the year was to complete a Half-Ironman distance triathlon which I did on the 5th of August. Not only I completed it, I broke my personal record as well and finished the race in 5:39:43. Status – 

Completed

.
Personal Development Goals
Read 12 books; – I managed to reach the target and read 12 books this year (if you click on below affiliate links and purchase something, I would get a small commission at no cost to you):
Status – Completed.
2. Write 52 blog posts; – I abandoned this goal after a few months as it didn't happen to bring much value, in my opinion. I think tracking the number of posts is not a good criteria in essence, as the quality of posts may deteriorate as a result. Nevertheless, I stayed pretty consistent with my writing and published 42 posts throughout the year. Status – Failed.
3. New IT certification; – I reached this goal at the very end of the year by completing Jamf 200 course and passing its exam. This course provided fundamentals of Jamf Pro, which is used in enterprises to manage macOS and iOS platforms. It's useful, as part of my role will be supporting macOS, starting from January. I also learned some new skills with SQL, HTML, CSS but these were not official certifications, so I am not including them. Status – Completed.
Summary
I managed to achieve 7 out of 10 goals I have set to myself at the beginning of the year. In my opinion, the goals were challenging enough and even the goals that are marked as failed don't feel like a failure. I am really happy with the result and it was a great year from many perspectives in my life. Publishing the goals in this blog certainly helped with motivation to achieve them, as I somehow felt accountable to my audience. I can't wait to start the new year and set a new set of goals for 2019!
Did you have any goals set to yourself for this year? Did you manage to achieve them? Please let me know in comments below and thanks for staying with me throughout the year!