At the beginning of last year I created a list of goals that I wanted to achieve during 2018. I found it to be useful, as seeing them gave me additional motivation throughout the year. The year ended with 7 out of 10 goals completed. So I decided to create a new set of goals this year. I will again put them into three categories: Financial, Fitness and Personal development. Let's see what I came up with.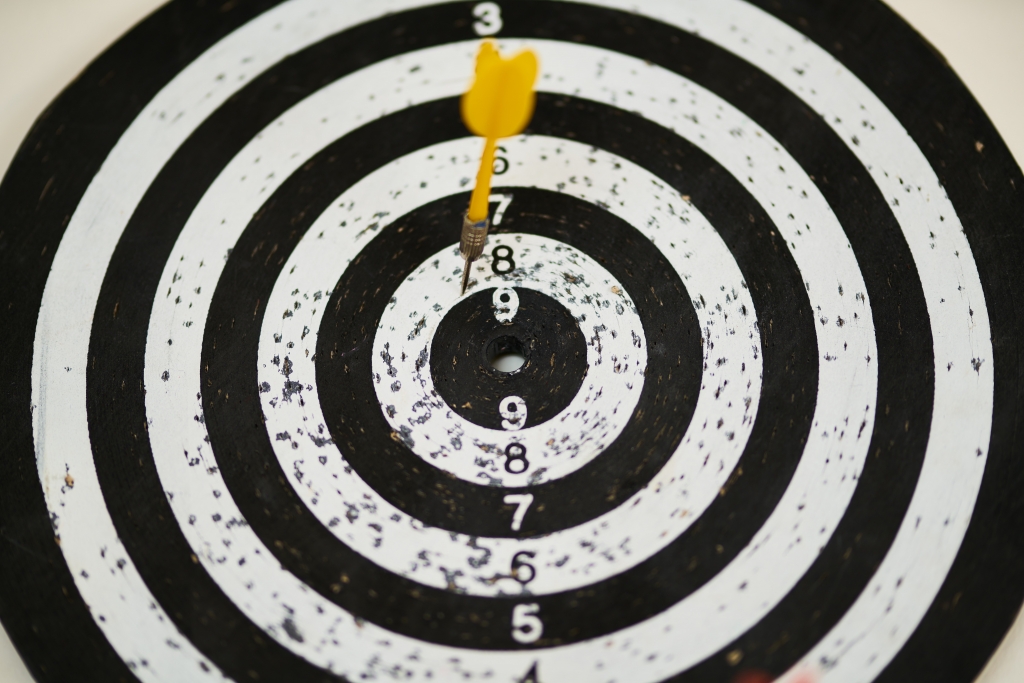 Financial Goals
1. Grow passive income portfolio to €17000
I failed the portfolio goal last year but I am setting another optimistic target for 2019. My portfolio of stocks and loans in P2P lending platform stood at €10234 at the end of 2018. I set the target to €17k and this would mean contributing ~€564/month, not taking into account market fluctuations. It may be harder to save this year, as I will be contributing more of my income to retirement accounts and our family will probably have slightly more expenses, as we are family of three now. Hopefully, we will be able to find some places where we can save, though.
2. Receive €480 in passive income
My goal for 2018 was to earn €240 from passive income and I ended up the year with €255. I decided to make an ambitious thing – double my goal of 2018 and make it €480 (which would be €40/month). Currently, my projected dividend income stands at ~€330, so I will need to do some heavy investing if I want to achieve this goal.
3. Raise PADI (Projected Annual Dividend Income) to $450 from US companies
My current PADI from US stocks stands at $236 after taxes. I also hold some shares of companies in Baltic market but their dividend income is not predictable so I don't include them in projected income. If I contribute $6000 of fresh capital to my portfolio, it should add ~$150-180 which would raise my PADI to ~$386-416. I will also reinvest dividends and hopefully will receive some dividend raises, so $450 sounds like a challenging but doable goal.
4. Contribute €600 to our daughter's fund
I recently opened an account in ETFmatic which I will be using to invest small amounts monthly for our baby-girl's future. Those funds get auto-invested to various index funds with low commissions. The plan is to invest €50/month for now and let the compound interest do its work over the years.
Fitness Goals
5. Finish "Lithuanian Triathlon Cup" in top 20% of my category
Last year I participated in the Lithuanian Triathlon Cup and had a goal to finish in top 50% of the final classification. I ended up in top 22%, so I will try to improve from there. This will not be easy, as I rarely end up in top half of the field in individual events.
Recently, one phrase caught my attention: "Show me a triathlete who has no desire to swim, bike, and run stronger and faster, and I'll show you an athlete who will not be in the sport for long". Motivation to become better is one of the biggest factors to stay active. I noticed that it is harder to stay fit and train consistently if you don't set some goals for yourself. Therefore, I already purchased a season-pass and am preparing for the first race which will take place at the end of April.
6. Run a marathon in 3:45
This is the same goal that I had last year and failed by 2 minutes. I will try to make it work this year.
7. Complete Half-Ironman distance triathlon in less than 5:39:43
I broke my personal record for Half-Ironman distance triathlon last year. I am planning to participate in one more race of this distance and the goal is to beat the time I reached last year. It may be tricky, as I don't know what the race profile will look like (if there will be many hills etc). Anyway, this will be my A race of the season, so I will do my best to prepare for it well.
8. Be able to do 20 pull-ups
The last time I was able to do 20 pull-ups was when I was ~17-18 years old. That's at least 12 years ago. I am ashamed to admit but I can only do 3-4 of them at the moment. It's a tremendous exercise for the upper-body, in my opinion, so I will challenge myself to get back in shape and be able to do 20 pull-ups.
Personal Development Goals
9. Read 15 books
This one is short and simple. Last year I read 12 books, so I am upping up the challenge by a bit and aiming for 15 this year.
10. New IT certification
Louis L'Amour once said: "The only thing that never changes is that everything changes". I work in IT field and it couldn't be more true in this type of career. It's important to keep learning new things, so I am setting the same goal for the third year in a row.
Summary
I ended up with settings 10 goals for myself this year. When I look at the list, most of them look really challenging and it will be interesting to see how many of them I end up achieving. But as one of my readers wrote in a comment – it's better to "Shoot for the moon. Even if you miss, you'll land among the stars."
Did you set any goals for yourself this year? Do you usually end up achieving them? Don't hesitate to leave your comments and thanks for reading!