It's almost the end of July and I haven't posted my summary about passive income for June yet. The life has been busy lately. We are spending quite a lot of time outside with the family. I also got an opportunity to start an intensive course about Data Analytics, which is also taking big amounts of time. So, there is less time to focus on the blog, investigating stocks etc. However, I am not going to miss at least one monthly post about the passive income.
Dividend Income
Target (TGT) was the only company that paid dividend during June: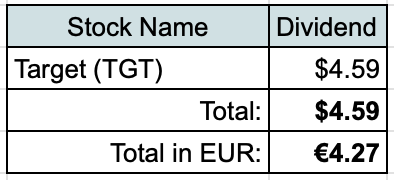 I am continuing tradition to compare received dividends with actual expenses. $4.59 from Target would cover 0.3% of our expenses on Food for the last 3 months.
P2P Lending
Another part of income came in the form of interest from P2P Lending. This month, it added up to €6.08.
Passive Income Summary
After adding it up, we received €10.35 from passive income during June:
This is how it looks graphically so far this year: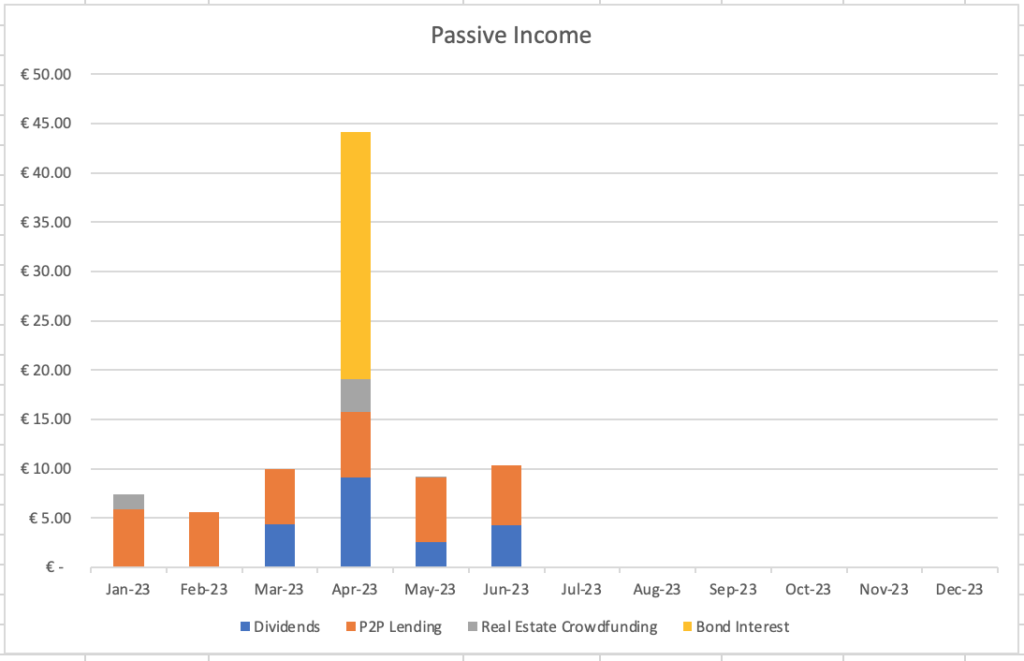 Investments and Portfolio Contributions
During June, I added €500 to our investment accounts.
I used this amount and previous savings to initiate one bigger investment and a small one.
Firstly, on the 26th of June, I purchased 12 shares of Bristol-Myers Squibb (BMY) at $64.99/share + $7 commissions for a total of $786.88.
This purchase adds $23 to my net annual dividend income. An additional bonus is that now I will have some dividend income every month of the year 🙂
HealthCare sector was the sector I planned on focusing next on my portfolio, so it was quite natural to invest to this pharmaceutical giant.
I also added a small amount to my electricity provider – Ignitis Group. On the 30th of June, I bought 5 shares of Ignitis (IGN1L) at €20.15/share for a total of €100.75: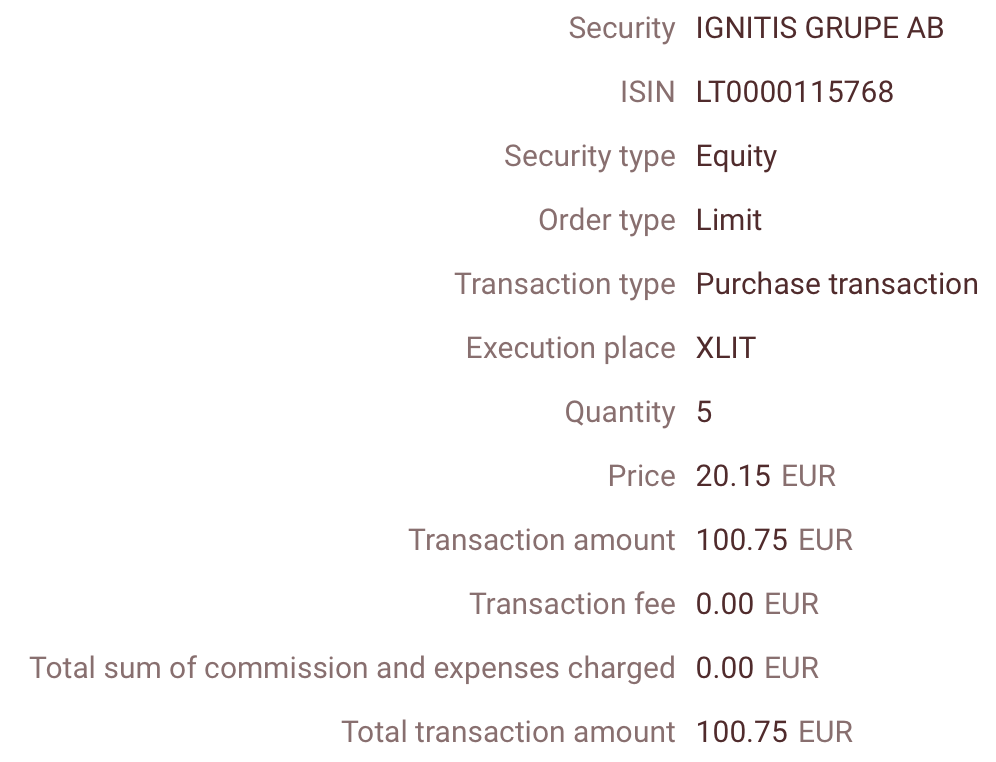 With their current dividend, this purchase adds €5.30 to my forward annual dividend income.
This brings my portfolio of Ignitis Group to 10 shares. I am planning to continue buying some shares of the company for the rest of the year. The plan is to invest at least the same amount on what we spend on our electricity bills throughout the year.
Portfolio Overview
This is how my portfolio looked like at the beginning of July:

Portfolio is up to €3400 (up by ˜€700 since last month) mainly due to previously mentioned investments.
Finally, this is how my current portfolio composition is looking compared to desired allocation in terms of sectors/asset classes: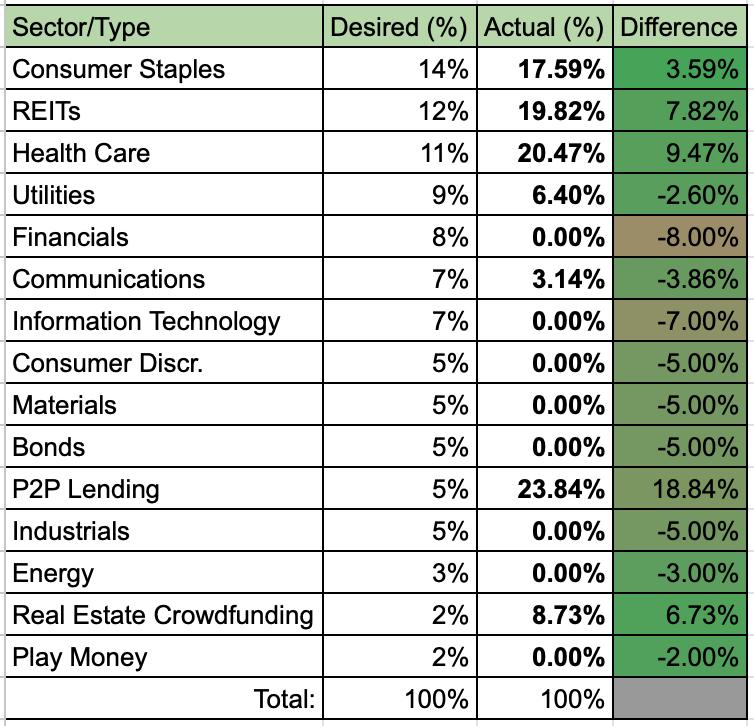 The table is slowly filling in with new sectors. Looking at the desired sector allocation, the next target should be something from Financials or Information Technology sector.
Summary
July was a month full of action. While we were busy, our portfolio generated €10.35 from two sources. So far in 2023, we received €86.69, which is 47.3% of my goal to receive €183 from passive income during the year. With half of the year gone, I am behind schedule again. However, I am still hopeful that I can catch up.
Thanks for reading! 🙂