With the markets going up and up, it is pretty hard to find companies that would look undervalued at the moment. Nevertheless, I am always on the lookout and am trying to continue our journey to financial independence. The only way I see for it to move forward is to save part of our income and invest it to assets that would provide some stable cash flow.
My most recent watchlist covered a list of Utility sector companies but none of them looked attractive at their current prices. Since I had enough capital for a purchase at the beginning of the month, I decided to change direction and buy some shares of a company which looks undervalued to me at the moment.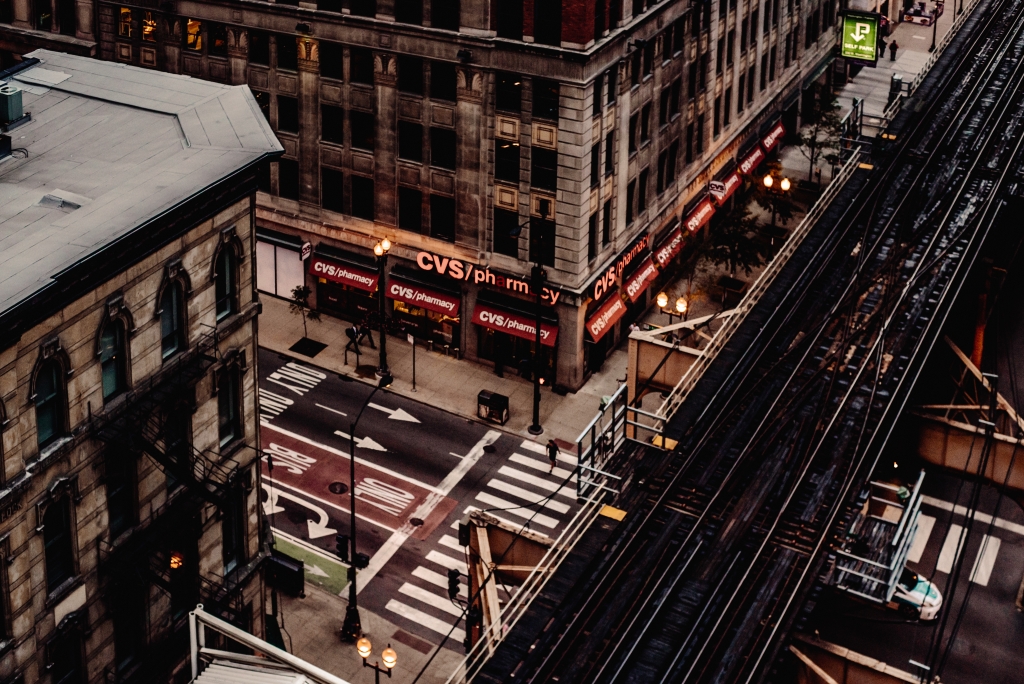 CVS Health (CVS)
The company that caught my attention is a giant healthcare corporation, pretty common in portfolios of dividend investors. Shortly about the company:
CVS Health Corporation, incorporated on August 22, 1996, together with its subsidiaries, is an integrated pharmacy healthcare company. As of December 31, 2016, the Company had more than 9,700 retail locations and more than 1,100 walk-in healthcare clinics.
Different to general market, its price keeps decreasing this year.
Share price decreased from ~$82/share in December 2018 to as low as $51.93/share last week.
Let's try to find out why the price decreased and if it looks attractive in the long term.
Debt
The decline started at the end of last year, when company acquired Aetna Inc. for a combination of cash and CVS Health stock. Including Aetna's debt, the total value of the transaction was approximately $78 billion. To finance the deal, CVS issued approximately $45 billion of new debt.
The balance sheet doesn't look good as a result. Company now has $71.4 billion in long-term debt. Shareholder's equity stands at $58.5 billion so Debt/Equity ratio is currently 1.22. Debt/EBITDA ratio currently stands at 5.15 which is really high and this is the biggest concern I have about the company. However, I believe that CVS can generate enough cash to pay its debts and the main target for the company is going to be to reduce debts in the upcoming years. Which leads me to the next point – dividends.
Dividend
Company currently pays $2/share in dividends annually and they haven't increased the dividend in 2018. Actually, it is going to stay this way for at least a couple of years. In the latest quarterly report company announced that they are going to suspend dividend increases, share buybacks & acquisitions until they get the debt to desired level. So I think that the company will only start increasing their dividend in a couple of years as the earliest (probably in 2021) if everything goes according to plan. Even without the raise, the yield of 3.77% looked attractive at my purchase price. With the payout ratio at 28% there is definitely room to raise the dividend once the debt is back in control.
Purchase Summary
On the 7th of March I purchased 21 shares of CVS for $53/share for a total of $1120:
This purchase adds $35.70 to our Projected Annual Dividend Income (after taxes).
Trying to catch a falling knife is a risky move but it was hard to resist buying CVS shares at these levels. Time will tell if it was a right decision. It feels good to be one small step closer to financial independence, though.
Do you have CVS in your portfolio? Do you think it's too risky and the debt level is too high? Have you purchased anything else recently? I would love to hear your thoughts!
Photo by Jordan Lomibao on Unsplash