It's time to review my activities in August. It was quite active, compared to my usual months. During the month, I sold a position and used the proceeds to purchase shares of three other companies. I think it's the first time when I sold something while I am writing this blog (for three years). I will shortly discuss all of the transactions in this blog post.
Sell – Vilkyskiu Pienine (VLP1L)
This one was long overdue. I was planning to sell one of the smallest holdings of my portfolio for some time already. Vilkyskiu Pienine paid their dividend in 2018 for the last time. They are struggling to make a profit for a couple of years. So I decided to cut the losses and distribute the funds to some positions that either pay dividend or have more potential to grow.
On the 18th of August, I sold 160 shares of VLP1L for €1.92/share (-€2 commission) for a total of €305.20. This position generated a net loss of €277.76 for my portfolio.
It never feels good to sell a stock at a loss but I think it was long overdue.
Buy #1 – Baltic Horizon Fund (NHCBHFFT)
I decided to leave part of the funds received from Vilkyskiu Pienine in Baltic exchange. So I initiated a position in a REIT, registered in Estonia. Shortly about the fund from company's website:
Baltic Horizon currently holds a portfolio of 15 commercial properties worth over 371 million EUR (as of 31.12.2019). All properties are located in the capital cities of Baltics: 5 properties in Tallinn, 5 properties in Riga and 5 properties in Vilnius. Total NLA of the portfolio is approx. 153,350 m2.

Property portfolio is estimated to generate about 23 mln EUR NOI (net operating income) in the current year on as-is basis, which implies a portfolio yield of over 7%. Total vacancy of the portfolio is under 2%. Portfolio WAULT (weighted average un-expired lease term) is approx. 4 years.
My other REITs are based in the U.S., with some exposure to UK. I think it's good to diversify geographically as well, especially in a market near your home. I know all of the buildings that Baltic Horizon Fund owns in Vilnius. The properties in Tallinn and Riga are also not far away.
This may not be the best time to invest to a REIT with Covid-19 re-emerging but I don't like to time the market, so I decided to initiate a position nevertheless.
On the 21st of August, I purchased 200 fund units at €1.154/unit for a total of €230.80:
I took advantage of free trades in Baltic stock exchange at one of the commercial banks in Lithuania, so there was no commission. It means that I have one more investment account, but this one is the cheapest to invest to stocks in Baltics, and every dollar/euro counts.
Baltic Horizon Fund recently cut their distributions but they still have an attractive yield. Their last cash distribution was €0.015/unit which results in 5.2% yield at my purchase price. The payout distributions are not certain, so they will most likely change in the future. If it stayed at the current level, this small purchase would result in a projected net annual income of €10.2.
Buy  #2 – Altria Group (MO)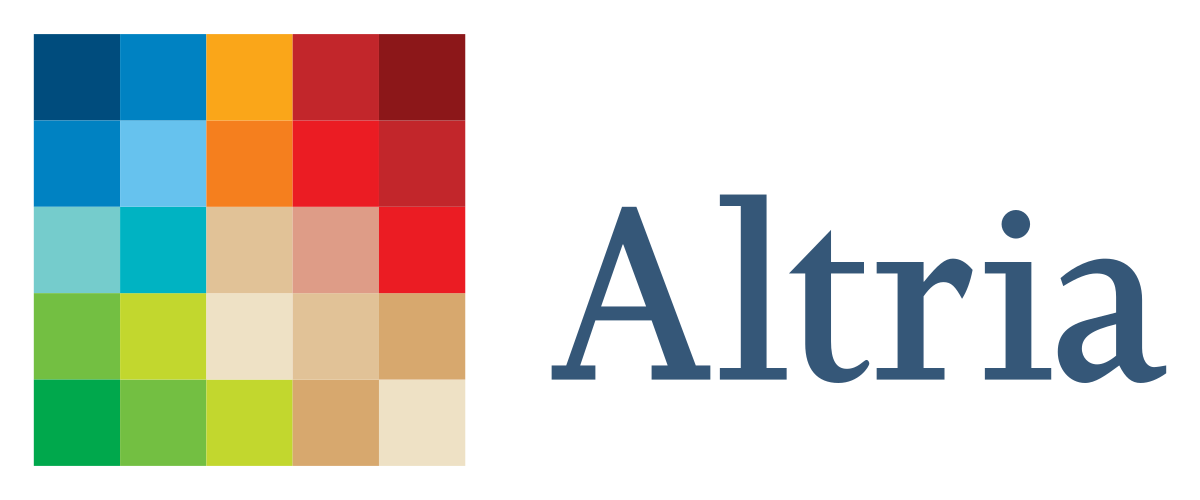 Next, I purchased one of the smallest positions of the portfolio – tobacco giant Altria Group. Shortly about the company from Morningstar:
Altria comprises Philip Morris USA, U.S. Smokeless Tobacco, John Middleton, Ste. Michelle Wine Estates, Nu Mark, and Philip Morris Capital. It holds a 10.2% interest in the world's largest brewer, Anheuser-Busch InBev. Through its tobacco subsidiaries, Altria holds the leading position in cigarettes and smokeless tobacco in the United States and the number-two spot in machine-made cigars. The company's Marlboro brand is the leading cigarette brand in the U.S. with a 40% share.
On the 21st of August, I purchased one share of Altria Group at $43.58:
I keep slowly building this position while taking advantage of free trades in my Revolut account. As a result, I currently own 12 shares of Altria Group.
This purchase adds $2.92 to my forward annual dividend income.
Buy #3 – Slack Technologies (WORK)
Finally, I added to my smallest holding of the portfolio – Slack.
Shortly about the company from Morningstar:
Slack Technologies operates Slack, a software-as-a-service platform that brings together people, applications, and data. The platform is appropriate for all business types, from small and medium-size businesses to enterprise customers. The company was founded in 2009 as a game developer but later changed its focus and released its internally developed toolset, Slack, in 2013. It is headquartered in San Francisco.
On the 21st of August, I bought 3 shares of Slack Technologies at $29.32 for a total of $87.96:
Slack Technologies found place in my portfolio in a "PlayMoney" category. This is purely a speculative investment with some growth potential. I decided to dedicate a small portion of my portfolio (up to 2%) for fun investments 🙂
Summary
During August, I sold one portfolio position and used the proceeds to make 3 small buys. This ended up in an increase of net annual dividend income of ~€12.60 if companies kept their distributions at current levels. At the same time, I kept my regular contributions to investment account and should have enough funds for a bigger purchase next month.
Have you been buying anything lately? What's on your radar? As always, I would love to read your comments! 🙂